MRI magnetic shielding room
Here is an example of the calculation of a magnetic shielded room. A coil resembling an MRI (magnetic imaging device) that performs tomography of the human body is located in the center of the room. Since it is a linear calculation, this calculation has scalability in which the magnetic field value is completely proportional to the current value. However, in reality, MRI has a large current value (electromotive force is several Tesla), and nonlinear calculations are required using a high permeability material such as permalloy as a shielding material.
In this example, for simplicity, we use a linear calculation that normalizes the magnetic permeability and aeromotive force. If you want to analyze the real thing, please contact us.
Analytical Models
Chamber and coil
Room 5m×7.5m×2.5m (without open part) 1cm thick iron plate
Hollow center thick winding coil
Physical property data
Current value 1 AT
Permeability of iron plate 1000
Changed the parameters of ferromagnetic cells (QMn) to 0.096, 0.1, 0.005.
Shape input file
Create a T108_SRoom_02.pin as the main input file for the 3D preprocessor P. 
Please refer to the T108_SRoom_02.Pin file included with the package. Omit the list. The T108_SRoom_01.Pin file is a model that makes it easy to see what the joints in the corners of the room look like. If the junction is not properly modeled, magnetoresistance will be generated as in real life, and the shielding effect will be poor.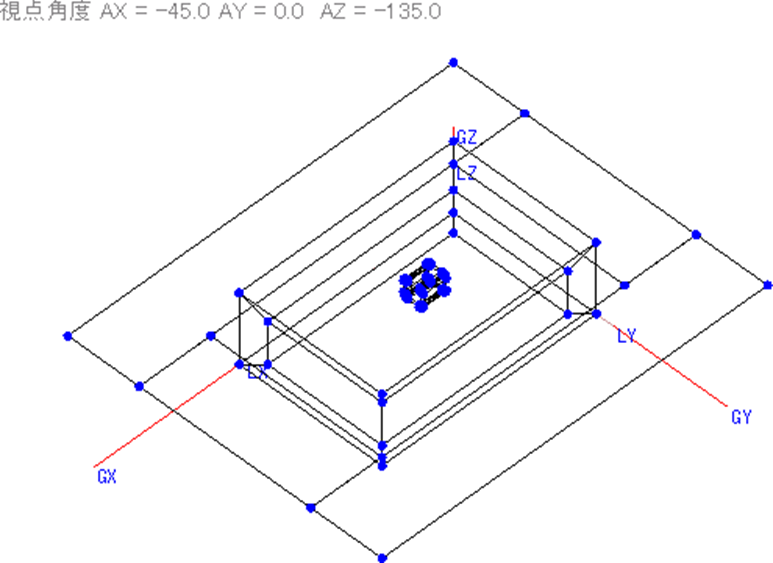 Analysis results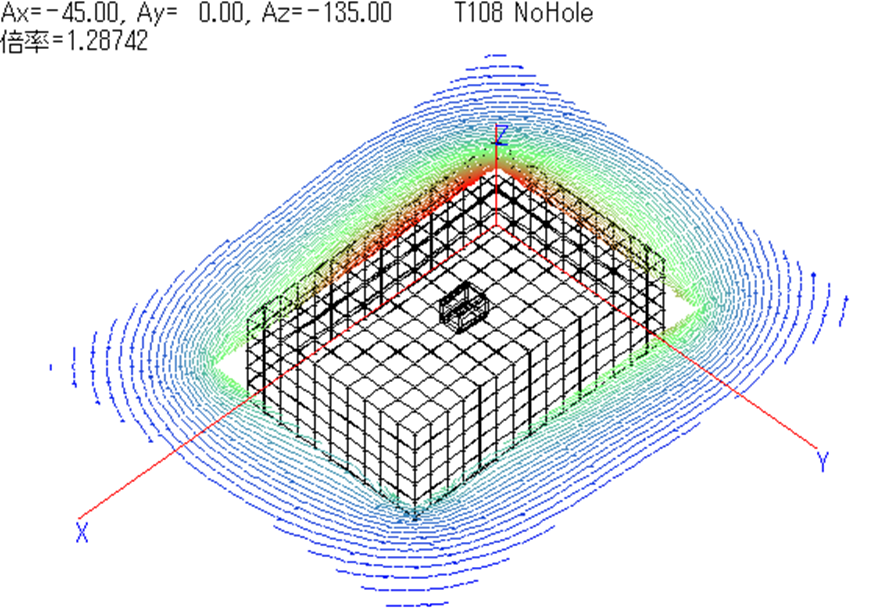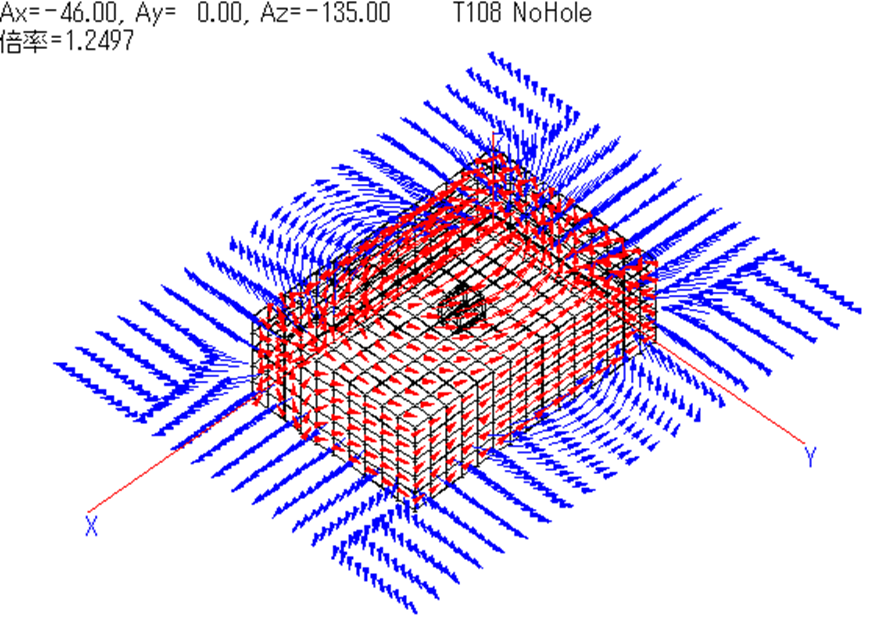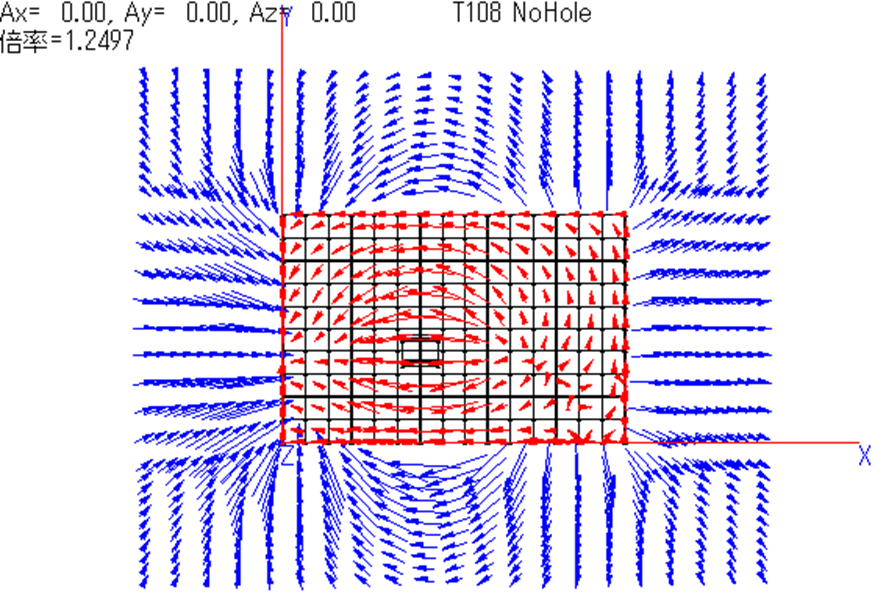 Analysis model (door opening)
It was removed from the T108_SRoom_02 model with 8 iron plates as doors and 4 as windows.
Analysis result (door opening)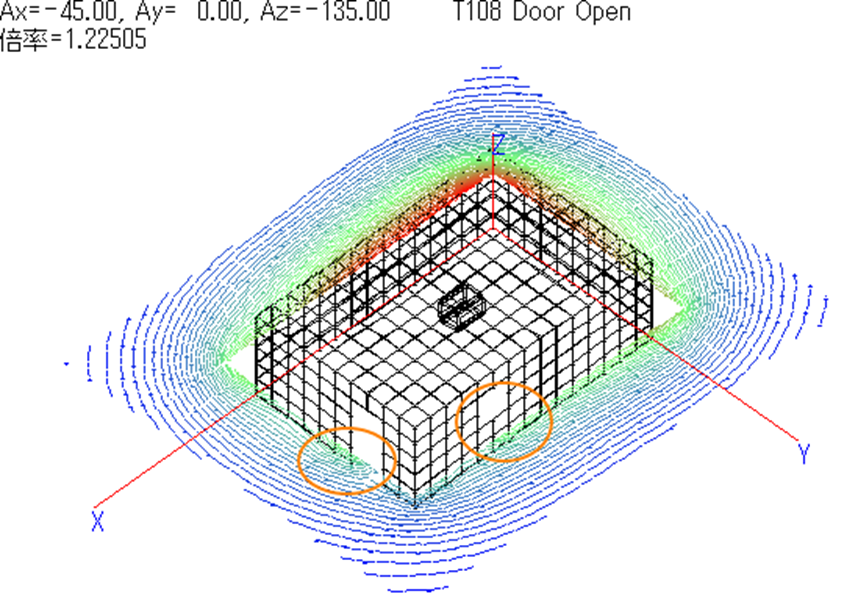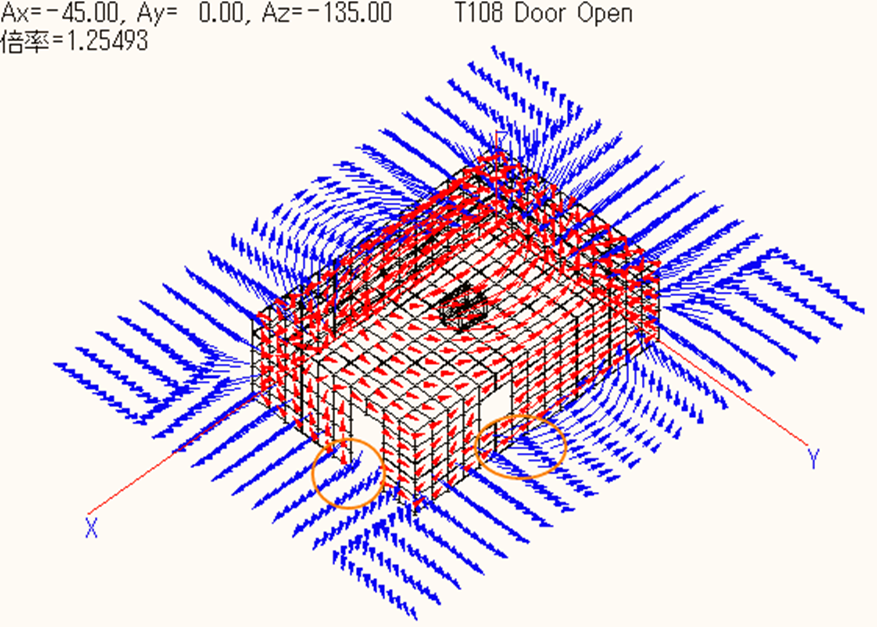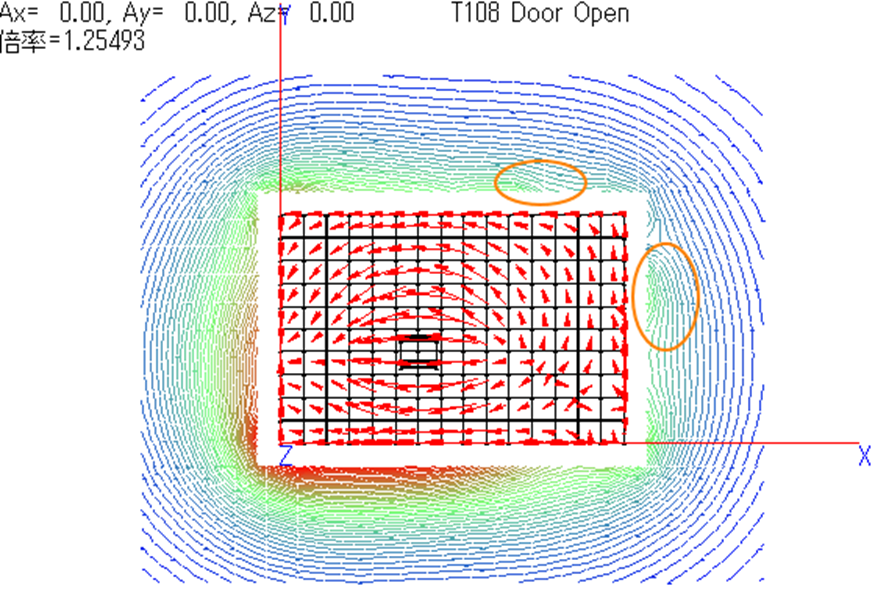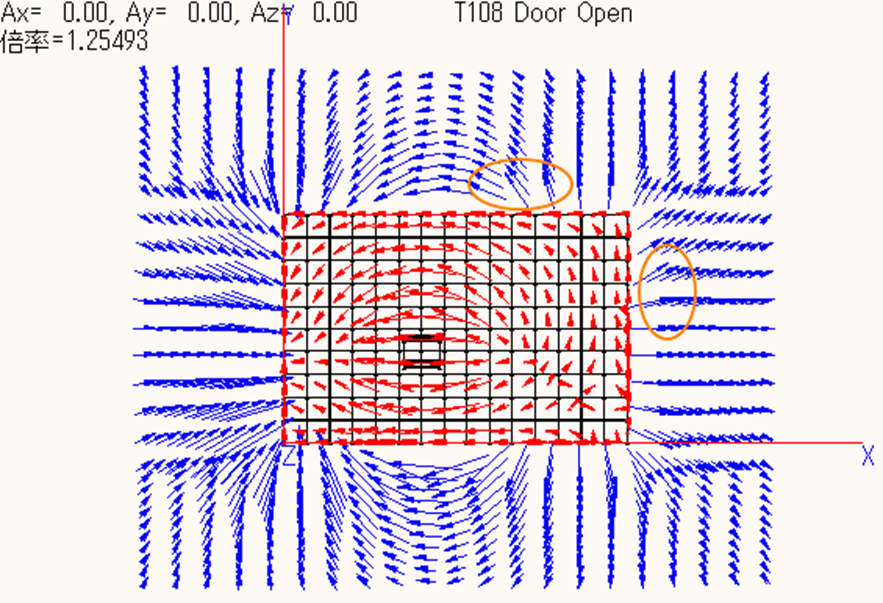 株式会社シフトロックの最新情報をお届けします